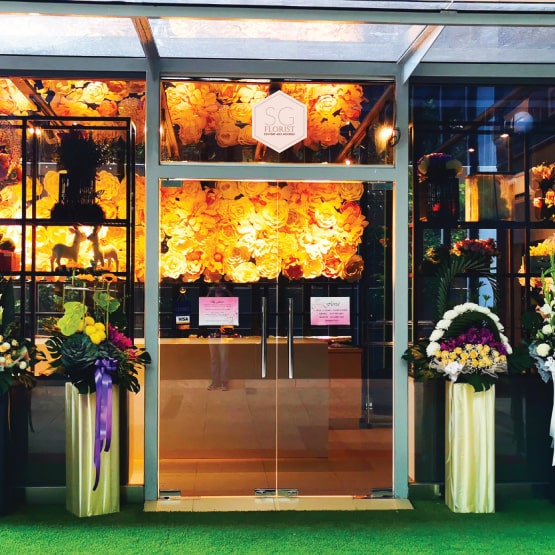 Flowers still remain as the traditional token to send or express condolences when it seems words are not fit to comfort a grieving or mourning soul. When you send a Flower Delivery Kuala Lumpur of funeral flowers, you are also sending sympathy and love to the family who lost a loved one.
The SG Florist adds decorations and fragrance to the funeral flowers to make them useful to give tribute or respect to the person who passed away. If you need to send one, do you know what flowers to choose? Here is a guide in choosing funeral flowers:
Step 1, Step 2 & Step 3
Choose from our wide variety of designs ranging from tribute bouquets and baskets to standing sprays and wreaths. Our flowers are hand-arranged daily from the freshest stock in styles for every taste, budget and setting. We have chosen the classic chrysanthemum to be our leading bloom, a choice flower for funeral services in most cultures, allowing its rich, golden hue and voluminous body to be a symbol of great respect and sprightly comfort in times of mourning. At the same time, it also serves to bring a tinge of light to the solemn occasion and a touch of beauty to the dear departed. We mean to not just remind family and friends of the essence of life, but to celebrate and pay homage to the life and times of the deceased as well as the joy, hope and love he / she once brought, which will now and forever live in the heart of the loved ones.