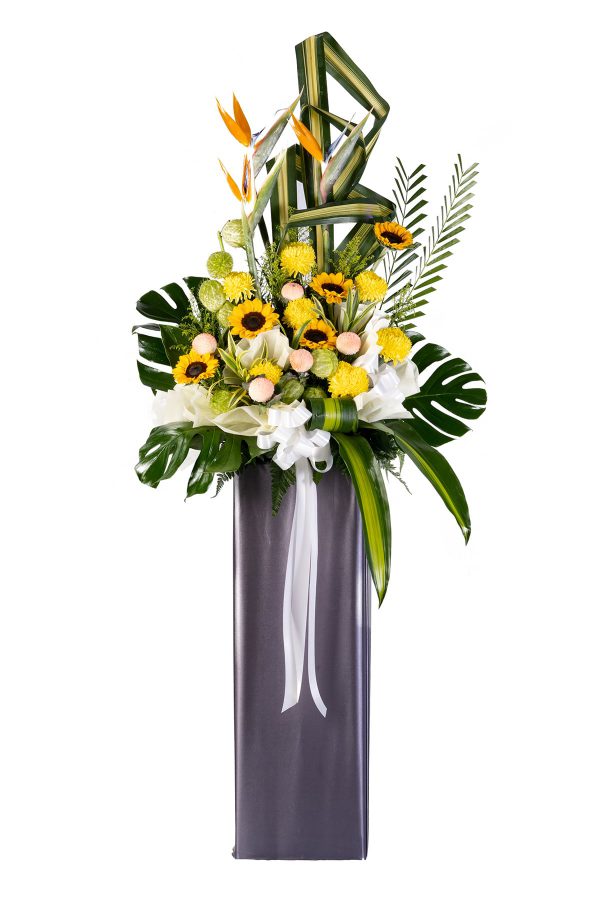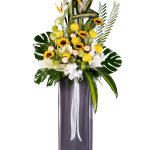 Yellow Nirvana #209
In the event that certain flowers (Color according to the availability) are not available, we will replace with flowers of similar in style, quality and value while maintaining the overall look and feel of the arrangement.
Estimate Dimension : W80cm H180cm
Come With : Flower Stand & Message Card.
Description
AVAILABILITY
Delivery available in KL & Selangor. Please WhatsApp +(60)16 – 866 9316 for urgent order.
Same day free immediate deliveries to Nirvana Memorial Centre Sungai Besi and Nirvana Center KL only from Monday to Sunday for order made by 6pm daily.
Type out a message to your recipient. Lost? Just choose one of our pre-written messages or WhatsApp our friendly customer service team @ +(60)16 – 866 9316 for help.
Our team will contact you to confirm the message card details before send out the flower.
Once your order is confirmed, you'll receive an order confirmation email with your order number. Remember to check your order details at the end of the email. Need help? WhatsApp +(60)16 – 866 9316 for any changes / urgent delivery.